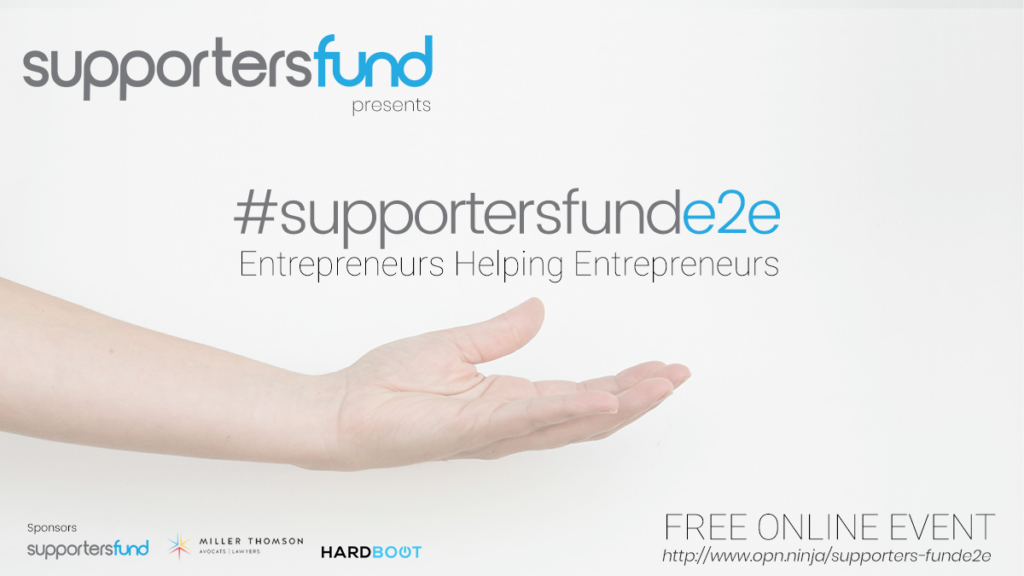 #SupportersFunde2e
April 30, 2020 10:30am
Free Online Event
Get involved and give back to entrepreneurs in the OPN Community. Whether you're an entrepreneur, Investor or business leader, pay it forward and support the startup community during these challenging times at #SupportersFunde2e.
What to expect – Startups will each have 2 minutes to tell you about their business and what they need help with. The audience, will have a chance to meet all presenters and offer help where they can.
If you have a startup, do you have 2 – 3 things you currently need help with? Are you looking for a CTO, Manufacturer, designer, other startups that you can partner with? Let us know how the community can help you!