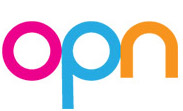 in partnership
PRESENT

Jul 28, 2021
2:00pm EST
Online Event
PitchIt Program
Be part of the PitchIt Program along with 10 startups around the globe, you will have the opportunity to pitch to a panel of 8 Investment Group Leads as well as 50+ Investors from around the globe!
How does it work?
On registration:
• You will be setup with a data room and provide a list of recommended documents.
• We will schedule 2 – 4 meetings with you to go over your business, your pitch deck and your 7 minute pitch to ensure the pitch and Data Room are aligned to the investor's needs.
• PitchIt will be scheduled a week before the Investor event, all 10 startups will pitch in the course of 2 days. At the end of the 2 days, a panel of 5 Angel Investors will vote the top 5 to 8 startups through to the investor event.
• If you are chosen as one of the top startups to pitch at the exclusive closed Investor event, PitchItSkiptheline you will pitch in front of 8 Global Angel/Investment Group Leads as well as up to 50+ Global Investors .
What to Expect
Startups will deliver a 7 minute online pitch to Investors, the startup will receive feedback from the Leads for a total of 17 minutes.
Cost and Details
Startup
$700 per startup + applicable tax
10 Companies accepted per program
Cost of $700
Investor
$40 per person + applicable tax