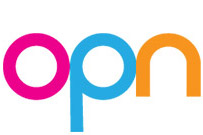 in partnership
PRESENT
Leaders in the entrepreneur space Open People Network (OPN) and Fireside announce a new partnership that will bring together entrepreneurs creating a community of sharing and collaboration, off-grid and on. The new partnership is all about the starving startups. OPN will provide financial subsidy for starving startups,  providing the opportunity to attend Fireside 2019, and participate and be part of OPN 2019.
What Fireside looks for in a candidate:
Applications to Fireside are reviewed on a first-come, first-served basis. Our committee meets weekly (sometimes even more frequently) to review applications. We strive to build a community that is diverse and inclusive.
You do not need to know a previous Fireside attendee to be eligible to attend but we do have a preference to those referred by past Fireside attendees.
What OPN looks for in a candidate:
To qualify for the OPN Fireside package, you must, be a startup, that;
Is less than 2 years old
Is ready to raise
Is looking for funding by January 2020
A note on payments:
We evaluate applications based on the knowledge and expertise you have to share with others, your desire to learn from other high performers, and your appetite for adventure, fun and new experiences. Unfortunately, due to the unique nature of Fireside, we do not have the capacity to accept all applicants.
To apply for an invitation, please complete the form below. Please note that your credit card will be charged upon submission of your application. If your application is not successful, we will process a refund within 24 hours of our notice to you of an unsuccessful application. Before applying, please read our attendance and refund policy.