PitchItTo City Hall! Show Nov19
July 12, 2019 @ 8:00 am

-

5:00 pm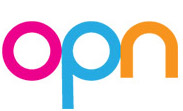 in partnership
PRESENT

Nov 19, 2019
5:00pm to 9:00pm
Toronto City Hall
100 Queen St W
Toronto
Investing in Entrepreneurial Success
OPN, The City of Toronto and Startup HERE Toronto share a vision in bringing together entrepreneurs, investors and potential investors to create a community of sharing and collaboration. That's why we have partnered up to make #PitchItTOCityHall a staple in the GTA ecosystem! Learn More
What to Expect
3 start-ups pitching for 9 – 11 minutes to 2 angel investors, 2 business leaders and an audience that is comprised of entrepreneurs, angel investors, partners and business leaders.
Key Note
Round Table
Elevator Pitches
Showcase of 30 start-ups
Networking, light fare and beverages
Giveaways!
The Show
Who is Pitching, who is in the showcase and who is the key note? Learn More
The Show
Images Credit: Philippe Gosselin
Round Table
Pivoting to Win!
Key Note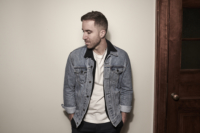 "Peter's presentation changed peoples' lives. His ability to connect to people's souls is unlike anyone I've ever seen, and through that connection they're able to re-experience life and understand that there is not only hope but tremendous opportunity. To be the highest standard of being a storyteller is to be like Peter Katz". Jeff Pulver – Vonage Founder and VOIP Pioneer
Peter Katz is a JUNO Award, Canadian Screen Award and 2-time Canadian Folk Music Award-nominated singer-songwriter who has spent the past 10+ years touring internationally. He has sold out premiere venues around the world and his latest release 'We Are The Reckoning' was hailed by CBC Radio host Tom Power as: "one of the most heartfelt, beautiful and vulnerable records of the year… an astonishing record".
Peter's music has been featured on several TV shows and movies like Lethal Weapon, Reign, Sign Sealed and Delivered, Felicity, For Your Consideration, Hello Goodbye, Alias, Heartland and more, as well as on CBC Television's 2016 Rio Olympics / Paralympics coverage. He has shared the stage and studio with the likes of Academy Award Winner Glen Hansard (Once, The Frames) and legendary icon Garth Hudson (The Band).
Peter is also a 4-time TEDx fellow and gifted public speaker, being called on to give keynote talks to everyone from the 4000 delegates at the International Aeronautical Federation Conference (alongside Commander Chris Hadfield and Cirque du Soleil), to countless companies and organizations like Bell, Xerox, Royal Lepage, The Canadian Securities Establishment, The C-Suite Network and more.

PitchItTo City Hall! Show 10
Toronto City Hall 100 Queen St W Toronto
Share This Story, Choose Your Platform!